Expert Nutrition Consultation and Coaching
Whole Foods Nutrition Consulting is the education, discussion, and on-going support to assist individuals and their families to best utilize food and whole food supplements, if necessary, to maximize health and wellness.
Transforming our diet and lifestyle must become a key component in preventing, treating and reversing disease
At The Family Wellness Center, our nutrition experts provide expert consultation and coaching to assist you in reaching your health and wellness goals. Our clinicians will customize treatment to meet your specific needs. Individual sessions provide scientifically based recommendations for healthful eating as well as expert advice on prevention and treatment of a wide range of conditions. †
About Our Practitioners
Dr. William LeVan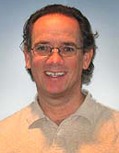 Dr. William LeVan is a dedicated wellness and family chiropractor committed to offering state of the art chiropractic care, nutrition consulting and education to live a natural, vitalistic lifestyle. He achieves remarkable results with his patients because of his dedication to serve.
In his own life, he learned the power of food to transform his own health and well-being. His Customized Clinical Nutrition program uses the principles of the 7 pillars of health to restore you to your true health potential.
Dr. Bill and his team provide a detailed nutrition exam, take a thorough history, and use System Strength Analysis as well as a kinesiological biofeedback system to address the whole person. He and his team will make customized recommendations to help you reach your goals. Dr. Bill offers simple strategies, and easy to implement educational tools along with whole food plans and whole food supplements to up-regulate your physiology towards health and healing.
Deborah Coulston, MA, MATS, CIMHP, LMFT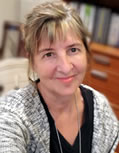 Deborah Coulston, MA, MATS, CIMHP, LMFT is an experienced professional psychotherapist, marital and family therapist, and pioneer in the field of holistic weight management and whole foods nutrition. Deborah is a Certified Integrative Mental Health Professional and is also Certified in Tele-Mental Health.
With over 35 years of experience serving in a variety of clinical positions as an alternative health care practitioner, she brings a diversified background to the application of integrative and behavioral health.
Ms. Coulston is well known for her work in the treatment field of eating disorders, weight management, trauma, behavioral addictions and the emerging field of nutrition psychology. She provides counseling services in a safe, nurturing, and supportive environment.
Call The Family Wellness Center today to arrange an appointment. It's easy to get started.
It is widely known that the food we eat and the choices we make about diet play a central role in the prevention and formation of many diseases.
---
† This web site does not intend to represent medical advice or the ability to diagnose or treat disease in any way. It simply provides nutritional and associated information to promote normal physiological functions, thus evoking innate healing responses. Thanks for visiting.