Meet Deborah Coulston, MA, MATS, CIMHP, CTP, LMFT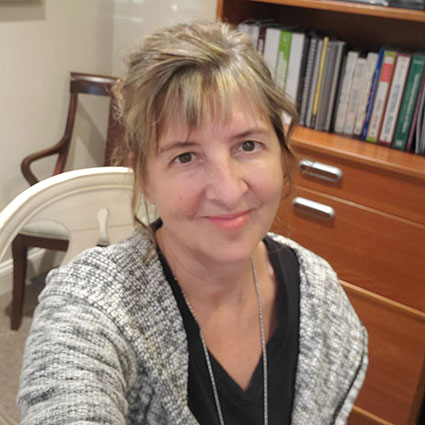 Deborah Coulston, MA, MATS, LMFT, is an experienced professional psychotherapist, marital and family therapist, expressive arts therapist and pioneer in the field of nutrition psychotherapy. With over 30 years of experience serving as an alternative health care practitioner, she brings a diversified background to the practice of behavioral and integrative modalities.
EXPLORE OUR SERVICES

Experience and Education
Ms. Coulston is well known for her work in the treatment field of eating disorders and weight management, marital and family therapy and for her expertise in both childhood and adult trauma, as well as the field of behavioral addictionology.
Deborah Coulston holds a Master of Arts degree in Expressive Therapy from Lesley Graduate School, nationally renowned for its innovative programs in expressive arts psychotherapy and clinical counseling as well as holistic psychotherapy. Ms. Coulston has achieved proficiency in psychodrama, art, music, dance, movement and play therapies. In addition, she holds a Master of Arts degree in Theological Studies from Episcopal Divinity School with special competencies in Pastoral Counseling and Women's & Liberation Studies.
Ms. Coulston has also completed intensive professional training in the clinical application of mindfulness-based meditation and stress reduction techniques at the University of Massachusetts Medical Center in the Division of Preventive and Behavioral Medicine. She has completed extensive coursework in Women's Psychology at Harvard University Graduate School of Education and received her post-graduate certification in Marital and Family Therapy from Temple University. In addition, she is currently a Diplomat Candidate in Addictionology.
---
Deborah Coulston | (717) 558-8500