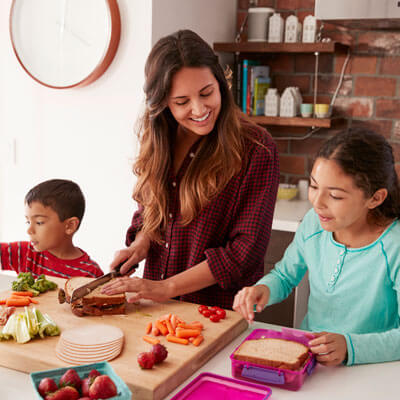 Holistic Weight Loss Programs at The Family Wellness Center
Our Nutrition Team believes weight loss is a healing process in which your body strives toward optimal health in order to effectively gain health and vitality and naturally lose weight and keep it off for a lifetime. This methodology is the backbone for each of our individual and group weight loss programs.
Holistic weight loss and whole foods nutrition differs from many of the popular weight loss programs and encompasses the following characteristics;
Attention to the whole body-and the systems that regulate the body
Attention to the whole being – mind, body, and spirit
Attention to all aspects of life including sleep, stress, relationships, and exercise
Emphasis on whole foods
Movement away from packaged, processed foods
More satisfying – sufficient calories from a balance of food sources
More nutritional – supplies significant amounts of vitamins and minerals and antioxidants
Use of nutrient therapy and whole food supplements
Use of nutrient-based testing when applicable
Weight loss occurs slower, healthier, and is longer-lasting – 95% of people who lose weight by simply reducing calories, gain it back within 2 years!
By following the principles of healthy weight loss – proper nutrition, exercise, healthy lifestyle, consistency, goals, coaching, and support – you can achieve your goals and lead a more joy-filled life!
The Taming Sugar and Fat Cravings Group
Our eight week Taming Sugar and Fat Cravings Group is an educational support group designed for those who struggle with compulsive eating and weight management issues related to over-consumption of simple sugars as well as simple carbs and fat. Participants learn how to break free from unhealthy eating patterns and how to make peace with food. Group members enjoy interacting with new people, receiving support, learning educational and intervention tools and breaking the cycle of compulsive eating. Participants will learn how to introduce whole foods and how to take simple steps reduce and eliminate cravings and eat for health and wellness. Learning to tame sugar and fat cravings empowers you to lead a healthier, more joy-filled life.
21 Day Sugar Detox & Cleanse Program
Our 21 day whole foods Sugar Detox and Cleanse Program is designed to help you eliminate cravings and dependence on sugar and white flour once and for all. Based Deborah Coulston's years of experience working with individuals struggling with serious food addictions, compulsive eating, obesity and the symptoms of a life time of eating the Standard American Diet (S.A.D.), our Sugar Detox Program was created to help you restore your body to a natural state of radiant health and well-being. There are three levels of this popular detox program so regardless of where you are on your path to better health and well-being, you can start today to eat healthy whole foods, reduce your dependence on simple sugars and change your life. We offer a free workshop to get you started and an optional 6 hours of clinician and group support to help you reach your goals. End your sugar and fat cravings now!
21 Day Purification Program
Dr. LeVan's 21 day Standard Process Whole Foods Purification Program is Level Four of our detox programs. This program offers great results. The Standard Process Purification Program is not a diet. It is a program that helps you live a healthier life by purifying, nourishing, and maintaining a healthy body and weight. The purification program emphasizes whole food supplements and whole foods, particularly fruits and vegetables, while limiting high-calorie, refined foods and saturated fats. Nourishing yourself with nutrient-rich foods will provide the complex combination of vitamins, minerals, and antioxidants that are needed to protect the body and promote optimal health.† We offer a free workshop and group support to get you started on your new way of life.
30 Day Smoothie Challenge!
Take the Smoothie Challenge! We know that if you change your breakfast, you can absolutely change your life! Whether you are trying to eliminate cravings, increase your energy, incorporate raw food into your diet, stabilize your mood, or just eat more fruits and veggies, healthy smoothies can be your solution. What takes 30 seconds and gives you vibrant health? A healthy, whole foods smoothie, of course! † Sign up today to take our 30 Day Super Smoothie Challenge
Move Your Body, Love Your Body
Move Your Body, Love Your Body is a unique program to help you start moving in a fun way. Whether your goal is to move 10,000 steps a day or just get off the couch occasionally, we can help you take the first step toward a healthier, happier lifestyle. In a workshop or group format, or as an individual consultation, our goal is to integrate simple, easy, fun movement and healthy self-care into your life each and every day. This is movement to nurture your mind, body, and spirit. From sports-hooping and rebounding to un-dancing, you'll have fun trading in "exercise" for "play time" and discovering ways to nurture and, yes, even love your body right now.
The wisdom of the past combined with emerging science guides us to rediscover and ultimately claim food as medicine.
† This web site does not intend to represent medical advice or the ability to diagnose or treat disease in any way. It simply provides nutritional and associated information to promote normal physiological functions, thus evoking innate healing responses. Thanks for visiting.
---
Holistic Weight Loss Programs Harrisburg PA | (717) 558-8500