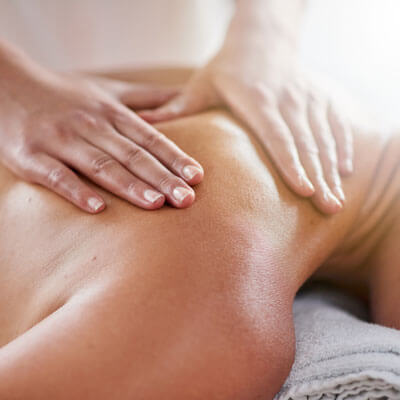 Massage Therapy at
The Family Wellness Center
We invite you to relax, breathe deep, and feel alive again. Every massage at The Family Wellness Center is individualized to suit the client and their unique needs. Our expert therapists bring their exceptional training, experience, and gifts to provide you with deep relaxation, therapeutic results and a state of renewed energy and healing. We have beautifully blended the science and art of massage therapy integrating the best of Eastern and Western traditions to create a profoundly nurturing and unique therapeutic massage experience.
Each therapist offers an eclectic blend of techniques so that no two massages are exactly the same, and yet every experience is consistently just what you expect. As one of our favorite massage therapists likes to say, "The muscles talk to my hands and my hands respond in a relaxing, nurturing and therapeutic manner."
Massage and Spa Services
We have got something for everyone. Our extensive menu of massage services includes aromatherapy massage, deep tissue, hot stone massage, reflexology, bamboo fusion massage, Ionic footbaths, Indian Head Massage, Coconut Scalp treatment and couples' massage. We also offer a variety of exfoliation and hydration services that will revitalize you in body and mind.
Our Licensed Massage Therapist
We have a massage therapist on staff to serve your needs. Tiffany Weese, LMT has years of experience with which to help you. With different areas of focus, our massage therapist will find what is best for you during your session.
Our Popular Packages
We offer a variety of packages in the spa, including a 12-month spa package and our massage club.
Premiere Bliss Massage Club
12 Months of Spa Package
BAMBOO Package
Signature Package
Serenity Package
New Client Information
CANCELLATION POLICY:
Because your services are reserved for you, we ask that you give a minimum of 24 hours notice for all cancellations. Any notice given at less than 24 hours will be charged at 50%. We will provide a complimentary reminder call a day or two before your service.
ARRIVAL & CHECK-IN: New clients should arrive 15 minutes prior to their scheduled time to allow sufficient time to complete client profile information. Repeat clients should arrive 5-10 minutes early to relax and prepare for your service.
Appointments cannot be guaranteed for late arrivals—to be fair to all our guests and massage therapists, late arrivals may not receive a full service and will be billed for the full service. Arriving early will allow you to enjoy every minute of your experience!
Give Us a Call
Special rates are available for new clients and referrals of new clients for massage Harrisburg. Contact us today to learn more!
CONTACT US
---
Massage Therapy Harrisburg PA | (717) 558-8500